200+
Reports (laboratory, health records, medical imaging, etc.) are available to healthcare providers.
30K+
Healthcare providers receive information electronically cia Excelleris.
40K+
Users register per month for my ehealth patient portal.
16M+
Healthcare transactions are securely managed through Excelleris per month.
2.5M+
Patients registered to receive results online through our patient portals.
700K+
Unique reports accessed by patients per month via Excelleris.
Timely access to vital information
70% of health care decisions are based on diagnostic test results.
Timely and reliable access to this information is critical to ensuring exceptional patient care. Excelleris Technologies provides healthcare providers, hospitals and health authorities with the IT solutions to connect over 200 report types including:
Laboratory results
Medical imaging reports
Cardiology ECG & Holter reports
Admission and discharge reports
Health records / transcribed reports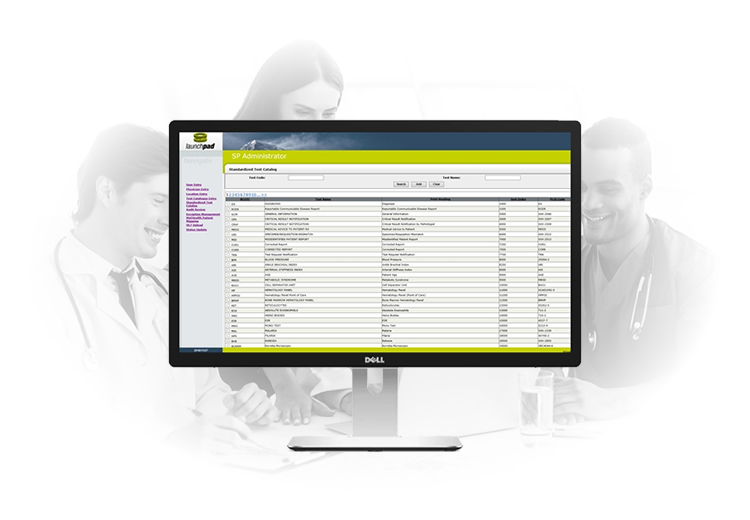 Innovation unleashed
Our relentless passion for excellence is marked by a deep commitment to looking beyond today to unleash the potential for tomorrow. In an ever-changing healthcare landscape, we are constantly innovating to create new and improved IT solutions to ensure a connected healthcare information system. In the last few years we have:
Launched online/mobile lab results for patients and healthcare providers in Ontario and British Columbia
Introduced a platform to enable the exchange of 200 types of reports
Introduced e-ordering technology
Integrated health information with appointment bookings
It's our commitment to our customers that drives us to reach further and higher. Innovation is our lifeblood and we are passionate about creating solutions that span the needs of health systems, hospitals, physicians and patients.
Electronic lab
orders
Electronic lab
orders
Not only can you receive reports, but soon you will also be able to submit electronic lab requisitions too. Ready for launch in 2019.
E-access to results and reports
E-access to results and reports
The electronic exchange of clinical information is vital to improving health care quality, safety, and patient outcomes. When you have access to patient history, context and diagnostic information, you can develop a care plan, connect the right care teams and prepare for the patient visit.
System
integration
System
integration
A health information exchange (HIE) will bring your electronic medical record system to a new level. Traversing the barriers of legacy systems and external partners, our HIE will bring all the information together in one, standardized platform.
Custom
solutions
Custom
solutions
We know IT is not a "one size fits all". That's why we work with clients to develop custom solutions that best meet their needs.
Our
Values
It is our values that ground us and guide us in all we do:
Respect
In all interactions, Excelleris shows respect for shareholders, for staff, for contractors, for clients, for competitors, for partners, for community and for environment.
Integrity
In all things, Excelleris is open, transparent and honest, setting and where possible, exceeding realistic expectations.
Responsibility
Excelleris is accountable for the decisions made and the actions taken by the organization honoring its commitment to deliver the highest quality.