Taking the Complexity out of Integration
For almost 20 years we've worked with healthcare organizations to connect systems. By leveraging our in-depth expertise, we help our clients take the guesswork out of integration and create a secure and reliable health information exchange that ensures healthcare providers have access to vital health information in one place.
Electronic Medical Records
(EMR) Integration:

EMR Integration:
Integration with our Rover API will provide electronic laboratory content directly to your platform in real-time as results are made available. Clinicians require the most reliable and current patient information to provide accurate diagnosis and excellent health care services.
While most electronic medical records (EMR) contain structured patient information, the best applications are unable to properly manage unstructured content (paper, faxes, images, PDFs) that originate outside of their environment. Integrate with our Rover API today.
EMR Integration with our
Rover platform

Rover platform:
EMR Integration with our Rover platform provides you with:
Real time content distribution services to your EMR application

Customer Care Center Support

EMR Conformance

EMR Application Upgrade Conformance Support
An Integrated Health Information Exchange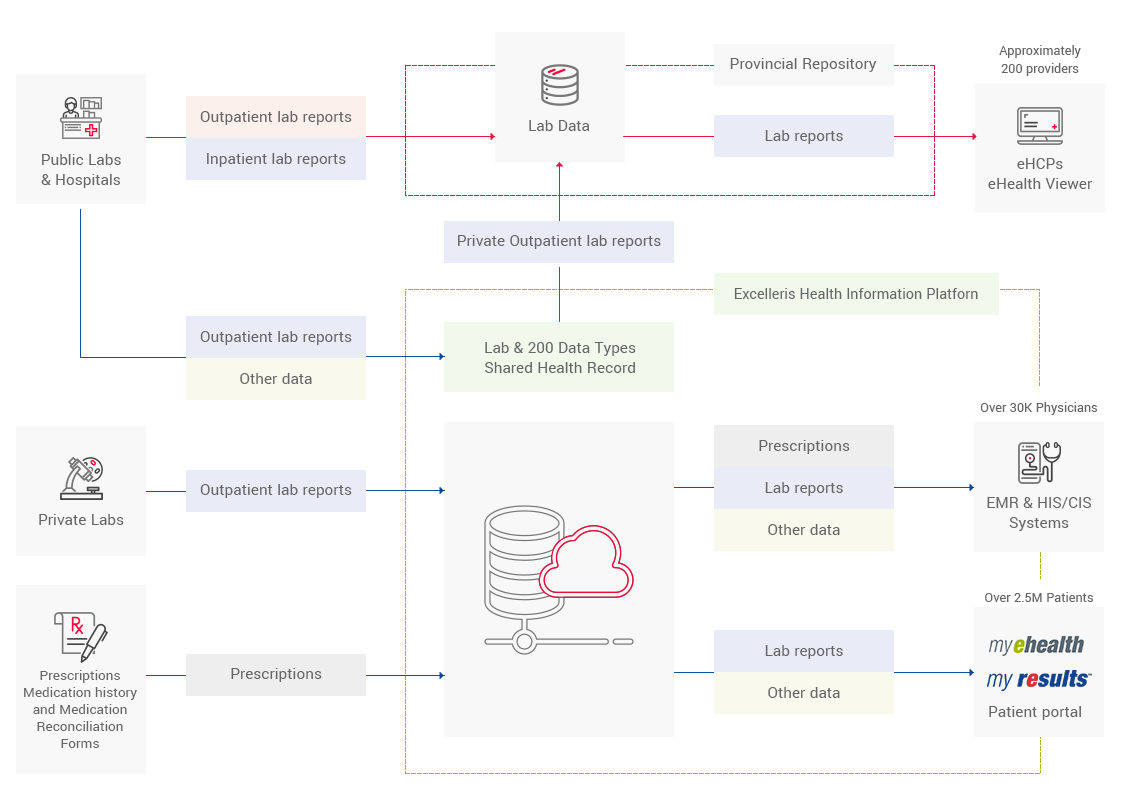 Testimonials
Excelleris is a critical partner in helping doctors respond faster and streamlining care.
With launchpad you get information in real time. You could order a test in the morning and have the results delivered straight to your EMR the same day
Marion Sherback
QHR Technologies
Hassle-free test results directly integrated and loaded into a patient's chart is core to any doctor's work experience in a clinical environment.
Without this innate ability built within InputHealth's CHR, physicians would be spending valuable patient resources on tasks related to file organization. Furthermore, the inclusion of lab results into patient data enable practitioners to easily trend score results.
Dr. Damon Ramsey
InputHealth