A Paperless Solution for Lab Requisitions
The Excelleris eOrder is an open service to enable clinicians to submit electronic lab requisitions using either an integrated EMR, or the Excelleris portal Launchpad.
Features
Easy to complete e-requisitions standardized to provincial order codes
Browse and search available lab tests
Pick locations where results should be sent to – both ordering and copy-to physicians
Create order-sets and standing orders
Features
Automate long term standing-order management and renewals
Information and guidelines on tests being ordered
Electronic prompts to reduce errors
Order sent straight to lab collection centre to streamline registration for patients
Benefits
Improve care quality through reduced errors or duplicate testing
Prevent tampering or loss of a requisition
Improved patient experience
Easy compliance with latest guidelines, protocols and fees
Improved practice efficiency
How it works?
Each electronic order contains a unique barcode (order number) that is used at participating laboratories and hospitals to retrieve the electronic order from Excelleris' order repository. Once a patient arrives for their lab test, the order is easily retrieved, matched to the patient, and the test completed. No lost or incomplete forms. No time wasted reordering information on a paper requisition. Seamless, easy and convenient.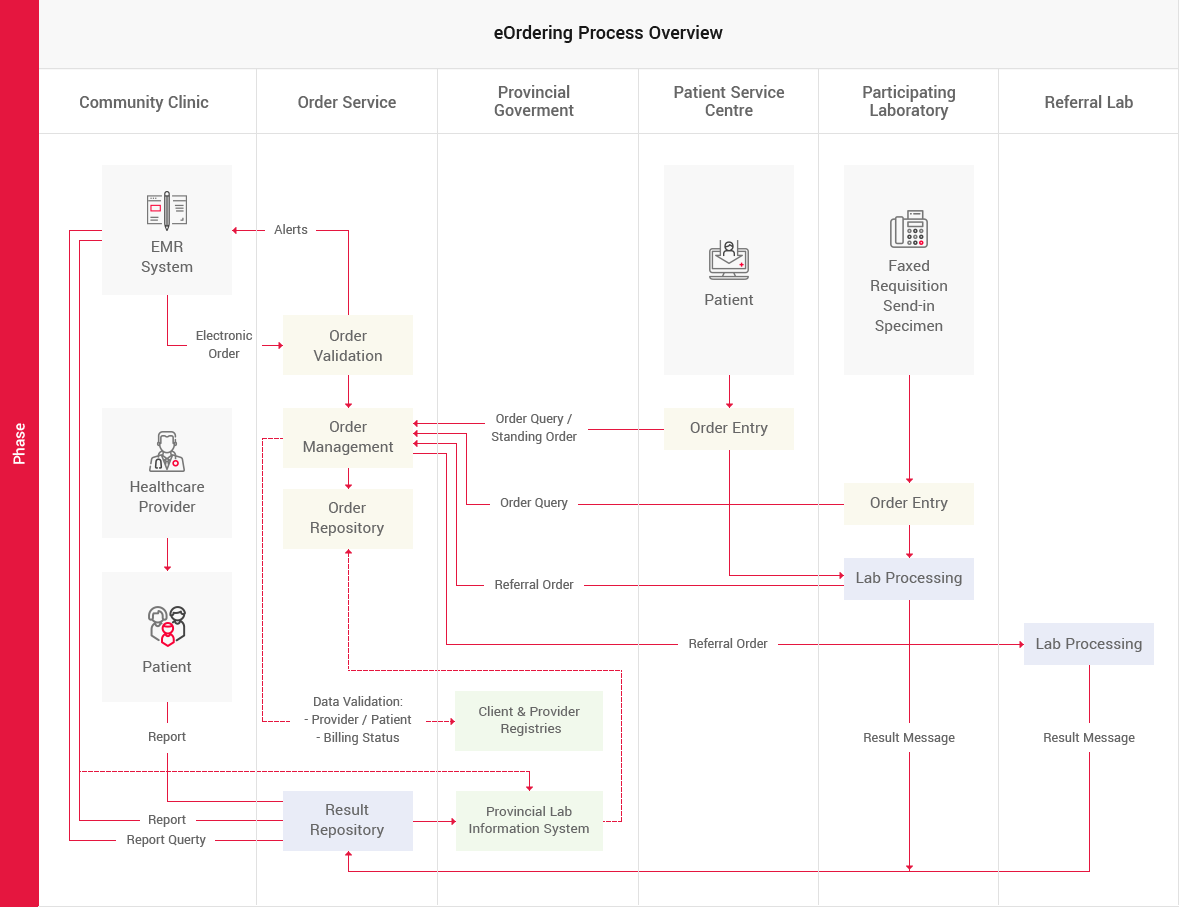 Testimonials
Excelleris is a critical partner in helping doctors respond faster and streamlining care.
With launchpad you get information in real time. You could order a test in the morning and have the results delivered straight to your EMR the same day
Marion Sherback
QHR Technologies
Hassle-free test results directly integrated and loaded into a patient's chart is core to any doctor's work experience in a clinical environment.
Without this innate ability built within InputHealth's CHR, physicians would be spending valuable patient resources on tasks related to file organization. Furthermore, the inclusion of lab results into patient data enable practitioners to easily trend score results.
Dr. Damon Ramsey
InputHealth